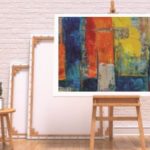 Come sip, browse, shop and enjoy at the Attic Art 2019 Sale, featuring treasured art donated from the collections of Redlands art lovers to support local arts education.
Sponsored by the Redlands Festival of Arts (RFA) and the Redlands Art Association (RAA), the Attic Art 2019 Sale is a two-day art event with over 300 pieces of art that might typically be purchased in a gallery, but at bargain prices that could yield some lost treasures.
The sale begins Friday, March 1, with a $25 per person Opening Night Preview Sale Party, 5:30 to 8:00 pm, at the Museum of Redlands (MOR), 700 Brookside Ave. The collection opens for sale to the public at no admission charge on Saturday, March 2, from 8 am to 3 pm.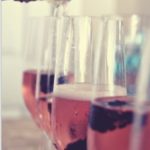 Reservations for the Friday opening night party are available from the RAA by phone at 909-792-8435 or by visiting its downtown gallery on State Street. Event Chair Shirley Harry said, "This event is an exciting opportunity for new homeowners, those relocating to the area and art lovers of all tastes to acquire beautiful wall artwork suitable for a wide range of styles and decors at bargain prices."