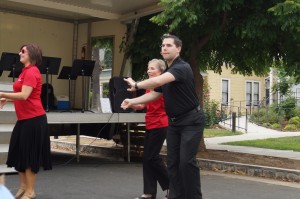 Looking for something to do on Memorial Day weekend that's entertaining and could make a real difference in the life of a student or emerging artists?   Volunteer for the Redlands Festival of Arts, May 26-27, 2018, and start changing the world while you're having fun too!
We need all kinds of volunteers to help with this event.  We need staff to help with: the Event Set-Up, the Artists Reception, the Festival Entrance, the Kid's Zone, the Sponsors' Info Booth, the Art Show Awards, the Beer/Wine/Food Hospitality Garden and more.
Volunteer applications are now open. Interested volunteers are encouraged to click here and email us for applications.