Cindy Walker
The artist creates mixed media drawings, incorporating pens, collage, watercolor and other materials. In addition, the artist also create encaustic paintings with embedded materials. These works balance whimsy and spirituality.
Unlikely Friends, 14-x-11, $175.00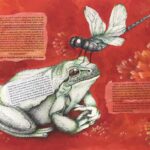 Open the Door, 11-x-14, $175.00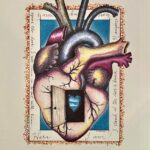 Some Sweet Day, 24-x-18, $425.00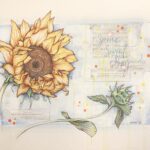 Purchase
Click here to visit the artist's web site for purchase and contact details.