Eric Edisen
The artist works in acrylic and oil based markers and pastels. Artwork subject matter is based on characters from video games and movies and is a very abstract version of villains, and heroes as well as imagined characters.
Hollow 16x20x1 $250.00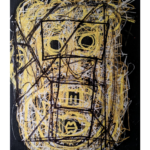 Prairie Mystic 30x40x1 $500.00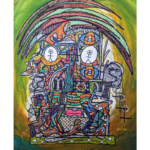 Coral King Alonzo 36x48x1 $800.00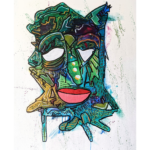 Purchase
Click here to visit the artist's web site for purchase and contact details.