Richard Shaw
The artist creates unique one-of-a kind framed art and sculptures. Stories of whimsy and fantastic realism told with twisted wire and mixed media.
Seven Red Balloons, 21-x-21-x-1, $175.00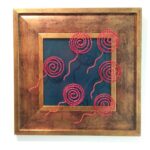 Four Phases, 15-x-14-x-3, $255.00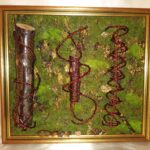 Iron Butterfly, 24-x-24-x-2, $279.00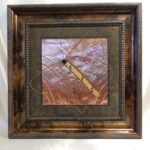 Purchase
Click here to visit the artist's web site for purchase and contact details.