Leslee Adams
The artist takes photos and then sketches the subject on Arches 300lb paper.  The sketch is then black velvet brushed with Daniel Smith Watercolor paints to achieve the vibrant color and texture of each piece.
Sunny Side Up 28x22x1 $650.00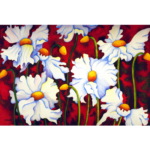 Delightful Poppies 30x36x1 $975.00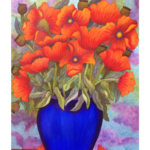 Colorful Succulents 46x36x1 $2800.00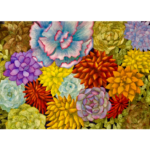 Purchase
Click here to visit the artist's web site for purchase and contact details.