Grants
Grant Applications 
Click here to download our youth art education grant application form and follow these instructions for submittals.
Download the grant application form, which is a pdf file.
Fill out the application form, which is write-able.
Save the application form with your grant request info.
Email the application form to

Grant Committee Chair, David Schepps

.  Be sure to attach the form.
All grant recipients will be required to  submit a

Recipient Grant Evaluation Form

at the conclusion of their grant project prior to submitting a new grant application.
If you have questions, call Festival Chairwoman Shirley Harry at (909) 214-7179.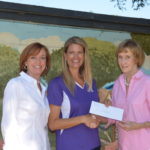 Festival event proceeds have resulted in charitable grants awarded to the Micah House Arts Program,  the Redlands Art Association's Youth Education Program, the Redlands Educational Partnership (REP) Foundation AAA Academy and others.