2023 Featured Artist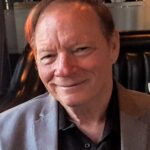 The Redlands Festival of Arts welcomes David Schepps as its 2023 Featured Artist. David is a dedicated volunteer and member of the Festival Board of Directors who directs the nonprofit Festival's youth arts scholarships providing needed funds for local youth arts education programs. He is a local Redlands artist that sketches in graphite and charcoal and paints in oil.  He has been painting in earnest since 2011. His painting "Jazz at the Carlyle" was purchased by the William E. Leonard National Orange Show Permanent collection.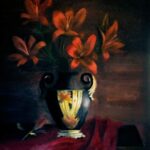 David states that his influences are 18th century classic realism and 19th century impressionists.  He loves to the idea of creating art from the beauty of the natural world and people in natural settings. His paintings try to evoke emotion and a story by using setting, color, contrast and shading. He wants the observer to feel connected to the art emotionally.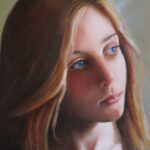 He also enjoys painting portraits, bringing to life his subjects with his keen eye for detail and insight into the spirit of the individual as he translates it to canvas. His wife Margene Mastin-Schepps inspires him with her keen eye for photography.  Often a photograph she takes will be the reference for his art. For further information contact David at: [email protected]