Candy Glendening
Candy Glendening dyes fabric for quilts and other fabric art to create a unique hue and texture. The imperfectness of a stitched line is created by hand guiding fabric under the sewing machine.
Wonky Triangle Medalion, 39-x-29-x-0.5, $800.00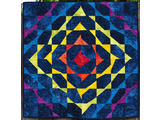 Skeleton Tree Art Quilt, 40x30x0.5, $620.00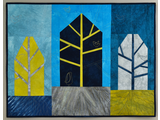 Earth, Wind & Fire Silk Scarf, 22-x-70 inches, $40.00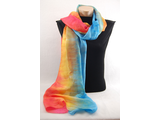 Purchase
Click here to visit the artist's web site for purchase and contact details.