Jackie & Charles Nipper
Metal and stone sculptures inspired by nature and faith. Using welding methods along with stone and salvaged materials we create unique pieces of artwork.
Home Sweet Home, 5-x-9-x-5, $2,100.00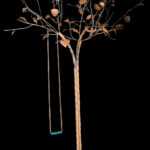 Healing Heart, 3-x-7.6-x-2, $3,700.00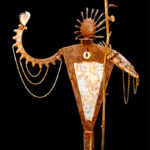 Purchase
Click here to visit the artist's web site for purchase and contact details.