Jessica Behzad
The artist creates jewelry made from recycled, lead-free pewter that is then sterling silver plated.  The artist sculpts each one with the utmost detail and lovingly finishes each one by hand.
Bird 1-x-1-x-1 $40.00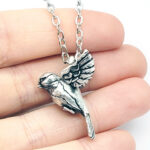 Penguin 1-x-1-x-1 $40.00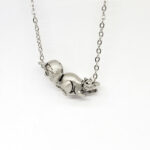 Purchase
Click here to visit the artist's web site for purchase and contact details.