Leslee Adams
I take photos and sketch my subject matters. I use Arches 300lb watercolor paper, Daniel Smith watercolor paints and Black velvet brushes to get the rich color and texture in my paintings.
Blue Desert Door, 46×38, $2,800.00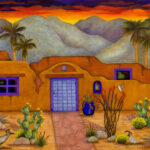 San Miguel Tavalera, 28×34, $895.00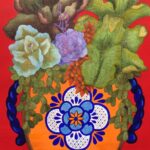 Delightful Poppies, 30×36, $975.00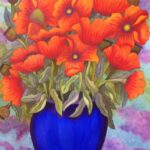 Purchase
Click here to visit artist's web site for purchase details and contact information.