Mark Wilden
The artist works with burl wood from the root of Redshank and Manzanita plants. Turquoise and Lapis are inlaid in the natural cracks to create sculptures, tables, center pieces, and candle and air plant designs.
Islander, 7-x-9-x-2, $95.00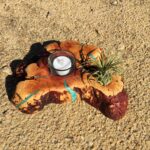 Lakeside, 12-x-26-x-19, $1,200.00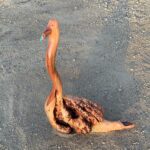 Mountain High, 21-x-2.5-x-18, $1,800.00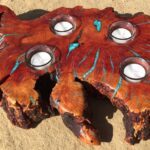 Purchase
Click here to visit the artist's web site for purchase details.