Monica Foulston
The artist creates bold abstract paintings on cradled wood panels. The medium of choice for these works is alcohol ink and acrylic paint.
Red Flower Power18x20x1.5 $300.00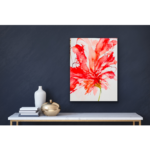 Golden Girl 36x36x1.5 $1200.00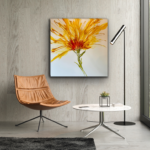 All the World's a Stage 24x24x1.5 $700.00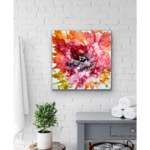 Purchase
Click here to visit the artist's web site for purchase and contact details.