Niki Sands
The method I am using is a cold wax medium, Oil, oil stick, pigment and sometimes hand made collage. I create ethereal figures also abstract on wood, canvas and paper.
Cultivate Color, 36×36, $2,500.00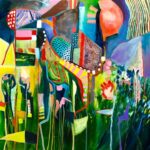 Desert Goddess, 48×60, $3,200.00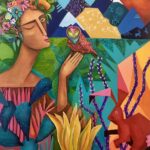 You Give Me Butterflies, 24×48, $3,800.00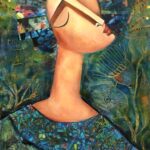 Purchase
Click here to visit artist's web site for purchase details and contact information.