Russell Peters
Hand thrown and sculpted high-fired clay vases and wall art. Art is low fired so clay is still porous. Art is hand painted with acrylic stains and framed with metal and copper, creating a beautiful vibrant look.
Standing Tall 15x38x10 $925.00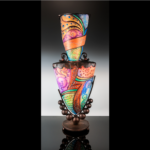 Sunrise 37x33x1 $2000.00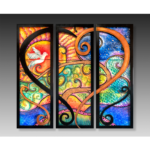 In Flight 36x48x2 $2000.00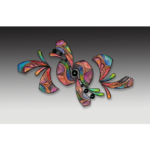 Purchase
Click here to visit the artist's web site for purchase and contact details.