Walter Wogee
The artist creates beautiful handcrafted heirloom quality functional art made from wood with great character and passion. Each chair, table or other piece is unique, requiring hours of work.
Palo Verde Rocker, $6,000.00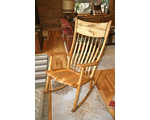 Black Limba Chair, $2,800.00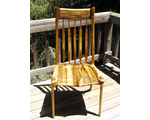 Carb Wood Rocker & Waterfall Table, $7,000.00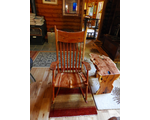 Purchase
Click here to visit the artist's web site.