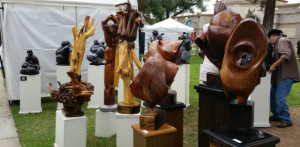 Every year the Redlands Festival of the Arts continues to grow and attract more attention. The 2021 Festival is an online Virtual Experience that will debut Saturday and Sunday, May 29-30.
As a sponsor of the Festival Virtual Experience, you'll be participating in a vibrant family-fun-filled art show that attracts thousands of Inland Empire residents to our web site through our social media campaign and gives your business valuable online exposure.
Sponsor applications are now open. There are many benefits to sponsorship, including VIP perks.  Interested sponsors are encouraged to click here to email us for more information.
You'll be supporting a Festival with a purpose:  helping student artists develop their talents.  Our grants support local school art programs and help the next generation of new artists gain much needed exposure.
Your Festival Virtual Experience sponsorship begins with your own sponsor page on our web site and inclusion in our social media and ad campaigns. Then you'll be recognized and remain on the web site for 12 months.