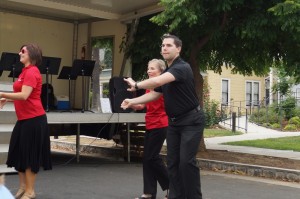 Volunteer now to help with the 2022 Redlands Festival of Arts and start changing the world while you're having fun too!  Stay home next year and join us.
We're committed to returning to an outdoor live event next year over the Memorial Day weekend.  We'll need all kinds of volunteers to help both at the event and behind the scenes before the Festival starts.
Volunteer activities include: Event Set-Up, the Artists Reception, the Festival Entrance Gate, the Kid's Zone, the Sponsors' Info Booth, the Art Show Awards, the Beer/Wine/Food Hospitality Garden and more.
Volunteer applications are now open. Interested volunteers are encouraged to click here and email us for applications.